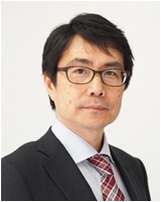 President and CEO

Kazuhiro Aida
Biography
In 1985, after graduating from Nagaoka High School in Niigata Prefecture, Aida enrolled in the Department of English, Faculty of Foreign Languages at Dokkyo University, from which he later transferred to the Department of Law, Faculty of Law at the same university, and graduated in 1989. In the same year, he joined Pioneer Corporation where he was first assigned to personnel and educational affairs in the International Division. At this major Japanese car electronics manufacturer, Aida served as a secretary for the company's chairman and president. Prior to taking on this duty, he was assigned as a job trainee in the Netherlands. Immediately after this job training, he also took charge of overseas sales and marketing for projects mainly in China and Hong Kong.
In 2000, Aida retired from Pioneer Corporation and teamed up with Mr. Sasanami, who was his classmate in university and currently the managing director of Brainwoods, to establish Brainwoods Corporation, which was at the time a limited-liability venture company. At the same time, Aida assumed the presidency of the company. In 2006, Brainwoods reorganized itself into a joint-stock corporation through capital increases.
Personal Interests
Aida has a wide range of interests in playing sports, including skiing, baseball, golf, swimming and gym workouts, as well as listening to music from around the world. As part of his day-to-day routine, he spends a lot of time and energy studying business management and marketing. He has visited more than 30 countries both privately, and on business, including those he visited in previous jobs.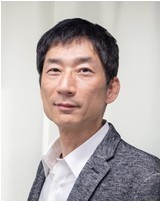 Managing Director and COO

Kazutoshi Sasanami
Biography
In 1985, after graduating from Sapporo Shinkawa High School in Hokkaido, Sasanami was admitted to the Department of English, Faculty of Foreign Languages at Dokkyo University. He graduated in 1989. In the same year, he joined Imperial Press, a company that handles news photographs from overseas. The company was later renamed IPJ. At Imperial Press, as part of his job in domestic sales and marketing, he forged solid business relationships with numerous leading book publishers, as well as film and music magazine publishing companies. From the mid 1990s to 2000, while also serving for the company, Sasanami was involved in the translation of documentaries and entertainment-related projects.
In 2000, after retiring from the company, Sasanami, together with Mr. Aida, founded Brainwoods, a limited-liability venture enterprise, and assumed the role of vice-president for the company.
Personal Interests
Sasanami has a broad range of personal interests, including enjoying movies and music from all over the world, reading books, following subculture trends, photography, and spending quality time with his family. At Brainwoods, he mainly oversees business operations, advertising, production, technical fields, and information systems.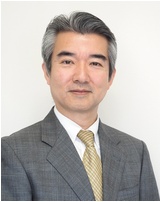 Managing Executive Officer

Yasuhiko Nakajima
Biography
After graduating from Dokkyo University's Faculty of Law in 1989, Nakajima joined Toshiba Engineering Co., Ltd. In the General Affairs Department, his responsibilities included general and legal affairs, and public relations. He joined Toshiba Plant Systems Co., Ltd. under a merger with Toshiba Plant Construction Co., Ltd. In the General Affairs Department of the same company, his responsibilities included legal and AGM affairs. He left the company in 2005, joining Brainwoods. After working in the Interpretation and Business Administration divisions, he is now in charge of the Interpretation and Career Consulting business lines.
Personal Interests
Reading, and visiting museums.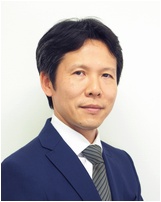 Senior Executive Officer

Isao Tajima
Biography
After graduating from Seijo University's Faculty of Law in 1990, Tajima joined Pioneer Corporation.
Starting with the Domestic Sales Division, then overseas training (stationed in France), the International Division, and a long residence in France, he was mostly responsible for overseas sales management of home and automotive audio and visual products. In 2009, he left the company and, as an executive coach, engaged in human resource development centered on leadership development. After joining Brainwoods in 2015 and working in the Translation and Video Localization divisions, he is currently in charge of the Translation and Global Talent Development divisions.
Personal Interests
Movies, reading (ranging indiscriminately from business to Sci-Fi). He always has an interest in the differences between cultures and occasionally becomes absorbed in cooking.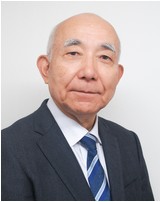 Management Advisor

Masao Kawabata
Biography
Kawabata received a BA degree from International Christian University in Tokyo in 1971 and joined Pioneer Corporation. As a marketer of cutting-edge technologies in electronics, he spent most of his career in overseas sales and marketing of a number of industry-first products. Over a period of twenty-two years, he held a key managerial position in each of the subsidiaries in Australia, Italy, UK, Belgium and the USA. The launch of the LaserKaraoke system into the European market is marked as one of Kawabata's significant achievements. Back at Tokyo headquarters, he served as Senior Executive Officer in charge of corporate communications, overseeing public relations, investor relations and brand management, as well as risk management operations.
After retiring from Pioneer, Kawabata assisted two foundations of public interests, one for music appreciation and another for English language testing, both of which are well known in the educational field to nurture young people in Japan.
In 2014, Kawabata was invited to join Brainwoods as an advisor, using his extensive experience and knowledge to provide from a broad perspective advice to the company's management.
After serving as an independent outside director of AEON MALL, Co. Ltd. for six years, he currently acts as an auditor of International Christian University.
Personal Interests
Born in Osaka, Kawabata is an enthusiastic supporter of the Hanshin Tigers Baseball Club franchised in Osaka.
He loves playing golf after finding the joy of the club life in both Melbourne and London. His interests also include reading books on history and listening to classical music, in particular, the strings.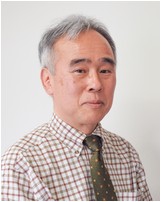 Management Advisor

Noburo Niimi
Biography
Niimi has been serving as a management advisor for Brainwoods since 2014 while training up-and-coming translators and proofreaders inside and outside the company in Japanese-to-English translation and editing skills. He translates on a freelance basis a wide range of business documents into English for Brainwoods and many other corporate clients. Prior to becoming a professional translator, he had worked for Pioneer Corporation for 26 years, 15 years of which was with its U.S. subsidiary headquartered in Los Angeles, responsible for corporate communications as well as business planning and management. Niimi is a graduate of Tokyo University of Foreign Studies and an avid collector of English dictionaries.