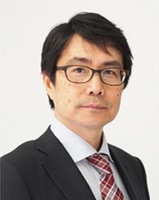 Becoming a Multilingual Communication Company That Brings People Around the World Closer Together
President & CEO
Kazuhiro Aida

Ever since its establishment in 2000, Brainwoods has continued to grow as a company each year, thanks to the support of many of our clients and business partners. I would like to express my deep appreciation for all the support and look forward to our continued development and success.
Brainwoods provides multilingual communication services focused on translation, interpretation, and video localization. In translation services, our experienced multilingual specialists translate for corporate clients in diverse sectors a wide variety of documents essential to their business operations, including contracts, manuals, financial reports, product brochures, and internal rules and regulations—just to name a few.
For clients looking for interpreters, we provide best-in-class simultaneous interpretation services at international trade and academic conferences and assist attendees of international business meetings in understanding each other across different languages. In video localization services, we translate words spoken in one language into another and add them as either subtitles or voice-overs to original video content, such as movies, presentation and training videos, and promotional videos. Brainwoods' strength lies in its ability to provide clients with end-to-end localization services ranging from translation of spoken words to dubbing translated dialogues and narrations onto source videos in a recording studio.
Furthermore, we are currently working on providing new services such as staffing services, English-language learning services and communication design services. We will strive to become a multilingual service provider that can lend comprehensive support to Japanese companies in expanding their international businesses, and helping foreign-based companies launch and conduct businesses in Japan.
The name of the company, Brainwoods, reflects our philosophy of bringing together (woods) diverse and creative talents (brains) to assist corporate clients and business partners with their communication needs and to contribute to the enrichment and betterment of society. We will continue to nurture and develop our internal talent, offer greater services, and make the management foundation stronger as a basis for taking our business to the next level, while remaining true to what our brand and corporate culture stand for. Brainwoods is committed to working with you to pursue higher goals and promote the good of society.